Creativity The latest information and updates
09/03/2020 | Jacky,Rao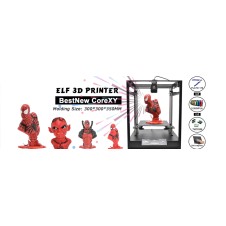 Creativity ELF/ELF PRO CoreXY 3D Printer Firmware update.
Here will update the firmware update notification of ELF/ELF PRO in real time.
Read more
30/06/2022 | Jacky,Rao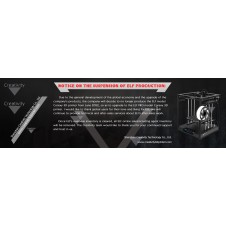 Due to the general development of the global economy and the upgrade of the company's products, the company will decide to no longer produce the ELF model Corexy 3D printer from June 2022, so as to upgrade to the ELF PRO model Corexy 3D printer.
Read more
Showing 1 to 2 of 2 (1 Pages)