Suggestions on solutions for ELF hot bed bending?
07/04/2020 | Jacky,Rao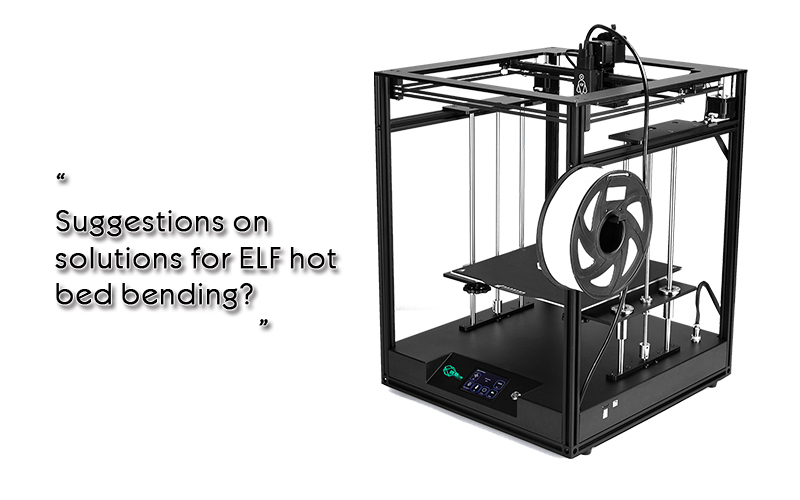 If you are using Creativity ELF 3D printer, the hot bed may be uneven, you can refer to the following suggestions.


1. The temperature of the hot bed. It is recommended not to set the temperature above 45 degrees for normal printing pla. Other abs and petg can be set according to the filament, but do not set it too high.
2. The buckle between the hot bed and the glass should not be too hard. Adjusting to a suitable strength can reduce the bending of the hot bed.
3. After printing the model, try not to force the hot bed platform by hand, please adjust the raising and lowering functions through elf.