Creativity 2021 Spring Festival holiday notice
13/01/2021 | Jacky,Rao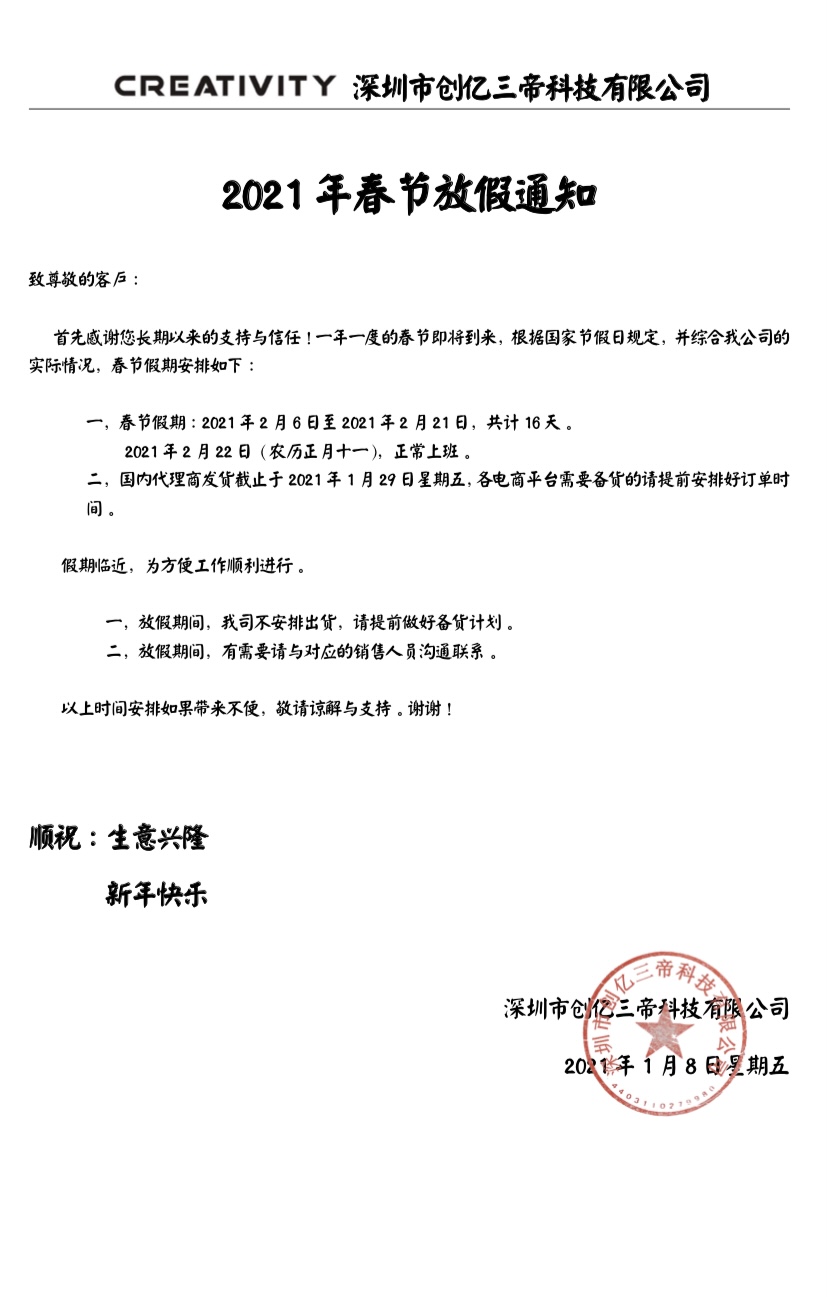 Creativity Chinese Lunar New Year holiday notice, thank you for your long-term support and trust! The annual Spring Festival is coming. According to China's national holiday regulations and based on the actual situation of our company, the Spring Festival holiday arrangements are as follows:
1. Spring Festival holiday: from February 6, 2021 to February 21, 2021, a total of 16 days.
On February 22, 2021 (the eleventh of the first month of the lunar calendar), go to work normally.
2. During the holidays, all platforms can place orders normally, and they will be shipped in the order of order after normal work.
3. If you have any questions during the holiday, you can communicate with the sales staff by email.
The
Creativity
team wishes you good health, all the best, peace and happiness.